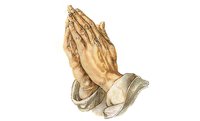 James Henderson Nickels, III
Gate City – My beloved brother, James Henderson Nickels, departed this world for his heavenly home on November 4, 2020. He was born on December 9, 1946 to James Henderson, Jr. and Louise Bond Nickels. Jim grew up in Nickelsville, later moving to Gate City where he graduated from Gate City High School. Jim received his bachelor's degree from UT. After graduation, he moved to Greensboro, NC and worked as a Product Control Specialist in the textile industry until retirement. While in Greensboro, he became involved in a prayer ministry at Westover, World Victory Church and North Carolina Prayer Caucus. Jim was admired and appreciated as an integral of this ministry. He was a serious and ardent student of the Bible, utilizing his knowledge of scripture to write and to speak words of encouragement into the lives of many. Jim's desire in life was to serve the Lord, to pray for others and to give praise to his Lord and Savior. After moving back to Gate City, he continued to focus in the prayer ministry until his death.
He was preceded in death by his parents, James Nickels, Jr. and Louise Bond Nickels and his beloved grandmother.
Jim is survived by his sister, Carolyn Godsey (Bob) and a host of cousins.
A graveside service will be held at 2 pm Sunday, November 8, 2020 at Nickelsville Cemetery with Rev. Steve Collins officiating. Those wishing to attend are asked to meet at the cemetery at 1:45 pm.
In lieu of flowers, memorial contributions may be made to First Baptist Church, Cemetery Fund, 11606 Nickelsville Hwy, Nickelsville, VA 24271.
Carter-Trent/Scott County Funeral Home, Weber City is serving the Nickels family.