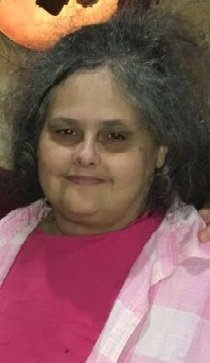 Obituary of Angela Suzette Robinette
Angela Suzette Robinette 52, of Kingsport went to be with the Lord on Tuesday, February 26, 2019 at Holston Valley Medical Center. She was a loving and devoted wife, mother, and grandmother who would always put the needs of others before her own.
Angela was preceded in death by her parents, Wayne and Jackie Presley.
Survivors include her loving husband of 28 years, James Robinette; son, James Robinette Jr., Dakota Robinette; daughters, Amber Smith, Jamie Smith, and Eveningstar Robinette; granddaughters, Alexis and Lilly Robinette; grandson, Leeland Robinette; brothers, Eddie Hammonds, Wayne Presley Jr. and wife Susan; sister, Christy Ward and husband Tony; along with several nieces, nephews, and a host of friends.
The family will receive friends from 6pm to 8pm on Saturday, March 2, 2019 at Carter-Trent Funeral Home downtown, Kingsport. A funeral service will follow with Pastor Ralph Owens officiating.
Carter-Trent Funeral Home is serving the Robinette family.