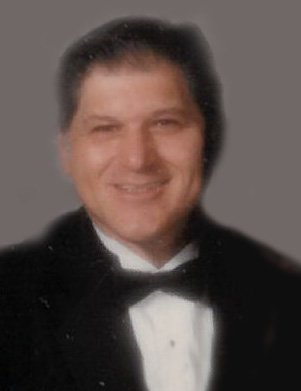 Obituary of Leonard "Lenny" Joseph Russo
Leonard "Lenny" Joseph Russo, 75 of Kingsport, went to be with the Lord Jesus Christ on Friday, February 9, 2020.
Lenny was born and raised in Brooklyn, New York. He graduated from Franklin K. Lane High School. He worked for Mosler Safe Company ('The best job I ever had"), and later moved to Staten Island, New York, retiring from the New York City Transit Authority as a mechanic. The last few years he lived in Kingsport, TN, in order to spend his last few years with his children and grandchildren. Lenny was a veteran, having served in the United States Air Force as a Radio Repairman. He loved to spend time with his family, play with his electric trains, play the guitar, he loved working with his hands (he loved to fix stuff), and go junking.
Lenny was a loving Husband, Father, Grandfather, Brother, Uncle, and will be truly missed by those who loved him.
Preceding him in death are his father Nicola Russo, mother Josephine DiNapoli Russo, brother Anthony Russo, sister Mary Ann Russo Giacomino Massa and sister-in-law Barbara Russo.
Surviving are his wife Joyce Russo, of Staten Island, New York, daughters Jenny Russo Prichard and husband Harv of Elizabethton, TN, Leora Russo Kipimo and husband Bawily of Kingsport, TN, Lori Palmese Homan and husband Mickey of Staten Island, New York, Sharon Palmese Oliver and husband Peter of Staten Island, New York, and Marlena Milburn of Kingsport, Tn., one son Jimmy Russo and wife Susan of Mount Carmel, Tn. He had seven grandchildren Joseph Russo of Kingsport, Kayla Russo of Clovis, New Mexico, Eseka Kipimo of Kingsport, Frazia Kipimo of Kingsport, James Prichard of Elizabethton, Avery Booker Carrigan and husband Todd of Winston-Salem, North Carolina, and Matthew Booker of Church Hill. He has two surviving brothers, Michael and wife Margaret Russo of Staten Island, New York and Jerry and wife Pat of Roundtop, New York. Surviving nieces are Joanne, Theresa, Marie, Christine, Diane, Nicole, and Nancy and one nephew, Danny Russo as well as great nieces Angelica, Christina, Elizabeth, and Lucy and great nephews Patrick, Teddy, Nicholas, Milo, Atticus, Killian, and Ronan and great-great niece Abigail.
The funeral services will be held at 11 a.m. at Carter Trent Funeral Home, Church Hill on Wednesday February 12, 2020, with the Reverend Harv Prichard officiating.
To send flowers to the family or plant a tree in memory of Leonard "Lenny" Joseph Russo, please visit Tribute Store
Funeral
11:00 am
Wednesday, February 12, 2020
Carter Trent Funeral Home Church Hill
1115 HWY 11w
Church Hill , Tennessee, United States
4233570808


Share Your Memory of
Leonard "Lenny" Joseph