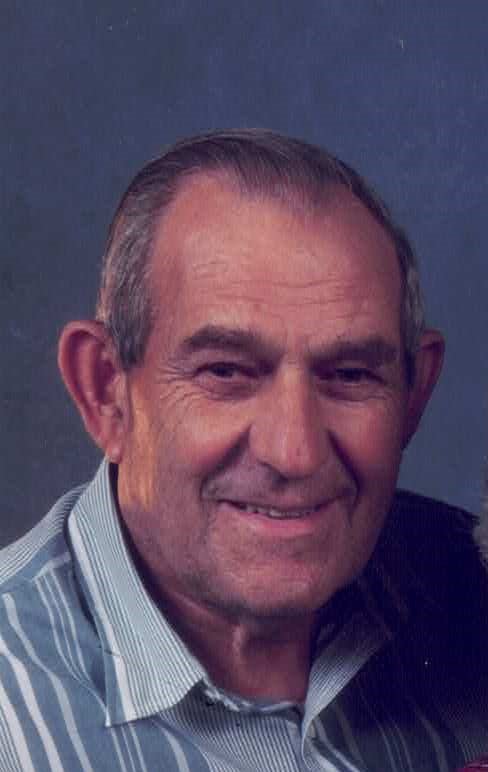 Obituary of Ora Edgar Berry, Jr.
Ora Edgar Berry, Jr. (O.E. June) went to be with the Lord on Monday, September 14, 2020 at his daughters home. He was born on February 27, 1929 in the beautiful hills of the Kingdom in Scott County, Virginia. He was born to the late Ora Edgar Berry and Maggie Barnette Berry. He graduated Fairview High School in 1947. O.E. worked as a farmer, postal mail carrier and Forest Warden for Virginia Division of Forestry. He loved being outdoors and beautifying our state parks. He loved to spend time as Smokey the Bear teaching kids about nature. He was of the Baptist Faith attending Rollers Chapel and Rye Cove Community Church. June, as lots of folks called him, was always willing to lend a helping hand. He lived his life as a soldier first in God's army. He took care of the needy by sharing his food from his gardens and hauling hay, wood and tobacco for the community widows and their families. He worked in God's Church making apple butter and working with his hands, heart, and sweat to improve God's physical house. He desired to live his life in service to others.
He served in the United States Army during the Korean War as a Corporal in the Military Police. O.E. believed in the betterment of his community by working with the ASCS- Agricultural Department with securing and measuring crops. He served on the Board of Directors for Farm Bureau. He supported Agriculture in the classroom. O.E. was a lifetime member of National Ruritan and served as past president and vice-president of Fairview Ruritan #2. He worked on grants and restoring Fairview Community Center. O.E. stated many times "I know where the good food is." O.E. worked tirelessly to help secure a doctor for Duffield. He volunteered hundreds of hours to procure an office for Dr. James Bryston Winegar in 2 trailers. He married the late Katie Lou Emma McNew Berry. They lived a life of giving, loving and working.
In addition to his parents and his wife he is preceded in death by great-grandson, Harper Wallace Feagins; sisters, Bessie Robinette, Rosa Lee Osborne, Faye Barker, Jean Bledsoe; and brother Jim Berry.
O. E. is survived by his daughter, Patricia and husband Danny Chapman; granddaughters and the apples of his eye, Lindsay Nicole Finchum (Henry), Bethany Dawn Feagins (Joshua Deadrick), Jennifer Holt and Stephanie Chapman Holt; great-grandchildren, Andrew Collins, Deanna, Ryan and Joshua Holt, Zoey Holt and Emily Chapman; sisters, Mabel Thurman, Vivian Justice; and sister-in-law Maude Ann McNew. He loved all his nieces and nephews.
A military graveside service will be conducted at Holston View Cemetery at 1pm on Wednesday, September 16, 2020 with Tj Hood and Mike Ervin officiating, honors will be conducted by the American Legion Hammond Post #3/265. Pallbearers will be Bo Berry, Clois Smith, Dakota Pearcy , Dale Berry, Robert Bledsoe, and Forrest Powers. Honorary pallbearers will be Gale Berry and Bill Pearcy. Those wishing to attend are asked to meet at the funeral home by 12:15pm to go in procession to the cemetery.
The family would like to extend a special thank you to Samantha Carter, Karen Hood, Caris Hospice, son-in-law Danny Chapman, and Mtn. Region Home Health for their loving care.
Scott County Funeral Home is serving the Berry family.
To send flowers to the family or plant a tree in memory of Ora Berry, Jr. , please visit Tribute Store
Graveside Service
1:00 pm
Wednesday, September 16, 2020
Holston View Cemetery
1383 US-23
Weber City, Virginia, United States