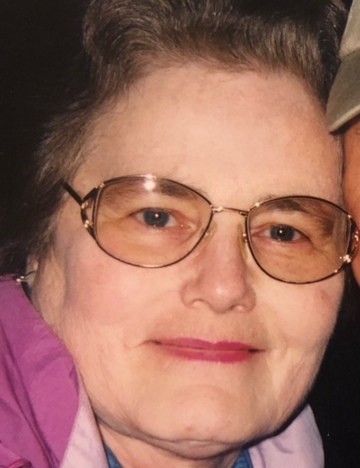 Obituary of Geneva Ann Marcum Webster
Geveva Ann (Marcum) Webster, 83 of Kingsport, passed away Sunday afternoon at Holston Valley Medical Center following a brief illness. Geneva was raised in Surgoinsville, TN where at one time she served as the secretary for Surgoinsville High School. Following that she worked in banking and later as a special education teaching assistant for Mooresburg Elementary School. Her most favorite occupation was that of mom, wife, and mamaw. Geneva loved her family with an unsurpassed passion and her most favorite times were when they could all be together; those were the times she cherished most in this life. Geneva was one of the most thoughtful people you could ever meet, taking such joy in writing cards to countless others whenever they needed encouragement, or to tell them how much she appreciated them, or just a simple hello to let them know she was thinking of them. Geneva was a member of Surgoinsville Freewill Baptist Church and relied on her faith throughout her life.
Geneva is survived by her loving husband of 57 years, Bobbie, her daughter and BFF Kathy with whom she shared a precious, inseparable bond and the son-in-law whom she adored from day one, Donald Coleman of Kingsport, a son, her forever pride and joy Dr. Eric Webster and daughter-in-law Lorinda who she thought was the most wonderful mom ever, and three precious grandchildren, Kaleb Aaron, Arabella Ruth, and Kyra Grace all of Cartersville, Georgia. Her family, especially those grandchildren, were her reason for striving to overcome so many health hardships over the years. Geneva was a strong and courageous lady loved by so many and who was always so appreciative of friends and caregivers.
Geneva was preceded in death by her parents Delbert & Cora Marcum, and siblings, Mildred (Robert) Harrell, Hazel (Wandell) Cradic, Oma (Arthur) Johnson, and her beloved baby brother James Marcum, along with nieces and nephews.
Due to Covid -19 the family will hold a private graveside service with Preacher Jesse Hartgrove officiating accompanied by Dr. Eric Webster and Donald S. Coleman for additional words of remembrance. The family finds unsurpassed peace in knowing that they will see Geneva again in Heaven and are so thankful for the years God blessed them with her! In lieu of flowers donations may be made in Memory of Geneva to Providence Medical Clinic of Kingsport, P.O. Box 1323, Kingsport, TN 37662, or by visiting providenceclinic.org.
Carter Trent Funeral Home, Dowtown Kingsport is serving the Webster Family.
To send flowers to the family or plant a tree in memory of Geneva Webster, please visit Tribute Store