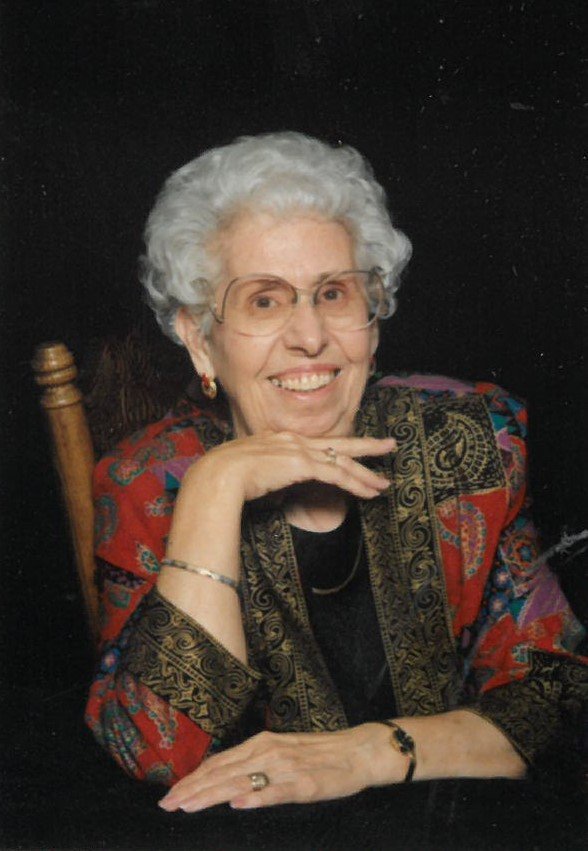 Share Your Memory of
Hazel


Obituary of Hazel Irene Combs
Kingsport – Hazel Irene Combs, 96 of Kingsport, Tennessee went home to be with her Lord and Savior on Sunday, September 13, 2020 at Orchard View Nursing Home after a long battle with dementia.
Hazel was born on April 30, 1924 in Powell County Kentucky. She was one of eight children. She married the love of her life, Cordell Combs in Stanton, Kentucky on July 6, 1940. A baby girl named Carol was born in 1942, and from that point on she took great pride in being a great wife and a wonderful mom. She and her husband and daughter moved to Michigan in 1948 and moved to Tennessee in 1990, where she resided until her death. Before her extended illness she and he husband attended the Brandon Lane First Assembly of God in Kingsport. She and her husband enjoyed singing together and they did so in various churches in our area. Hazel enjoyed being a mom, a grandma, a great-grandma, and a great-great grandma. She was a very loving person and was a friend to all who knew her.
She was preceded in death by all of her siblings, and her husband, Cordell passed away in 2009. At that time, they would have been married 68 years.
She is survived by her daughter, Carol and husband Doug Trail of Dandridge, Tennessee; granddaughter, Robin Buchanan of Louisville, Kentucky; grandson, Kevin Trail of Sterling, Virginia; granddaughter, Kris Chandler and husband Heath of Landsdowne, Virginia; great-granddaughter, Ashley Maschinot and husband Eric of Alexandria, Kentucky; great-granddaughter Heather Chandler of Santa Rosa Beach, Florida; great-granddaughter Abby Flechler and husband Dan of Louisville, Kentucky; great-grandson Austin Buchanan and wife Kaitlin of Louisville, Kentucky; great-grandson Mitchell Trail of Phoenix, Arizona; great-grandson Mason Trail of Phoenix, Arizona; great-granddaughter Madeleine Trail of Tucson, Arizona, and great-granddaughter, Morgan Trail of Phoenix, Arizona. Hazel also has 4 great-great-grandbabies and another due any day.
A graveside service will be conducted at Holston View Cemetery on Thursday, September 17, 2020 at 12:00 pm with Todd Potter, Wayne Bledsoe, and Bob Cole officiating. Family and friends will serve as pallbearers. Those wishing to attend are asked to meet at the funeral home by 11:00 am.
The family of Hazel Combs would like to express their thanks and gratitude to all who attended and cared for her during her stay at Orchard View. We do offer each of those workers and personnel a big thank you! Times were very difficult for the family and coworkers during this time of Covid 19.
Carter Trent, downtown Kingsport is serving the Combs family.
To send flowers to the family or plant a tree in memory of Hazel Combs, please visit Tribute Store